Exceptional Customer Support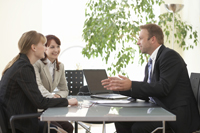 We Support The Sales Process
We assist you in evaluating whether PayTrace is the right match for your needs.
We identify opportunities for cost savings and efficiency improvements.
We provide you with an overview of the PayTrace system, which helps you become comfortable with the system before you purchase anything.
We're here to answer your questions, even if you're not a PayTrace customer.
We Train New Customers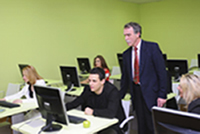 We realize you will only be satisfied with PayTrace if you know how to use the system.
We ensure tht you have adequate training to use PayTrace succesfully.
We'll train one person, or a whole department at once. We'll even hold training in shifts to accommodate your employees' availability.
In addition, we have multiple self-reference training guides and videos strategically located throughout the PayTrace System.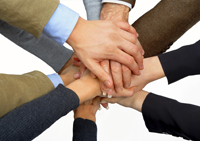 We Build Lasting Relationships
We're dedicated to helping you learn more and utilize more of the system as you go.
Give us a call or send us an email, and we'll be happy to train you on additional functionality as your needs expand and evolve.
Let us know if there's a facet of your business' needs that are not met by PayTrace. We'll either provide a viable solutions, or we'll consider the enhancement for development.